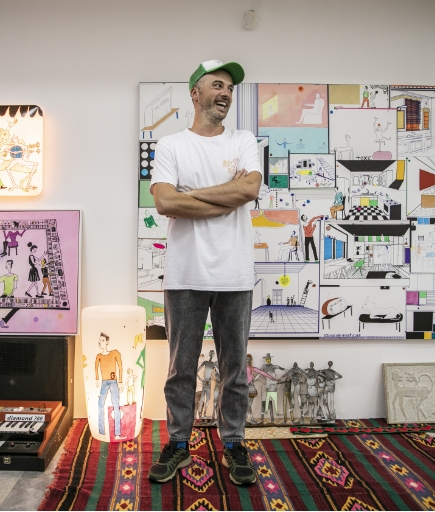 Photo by: Ferdi Limani, The National Gallery of Kosovo 2020
JAKUP FERRI
Artist
Jakup Ferri (1981, Pristina, Kosovo, based in Pristina and Den Haag) is a contemporary artist and professor at the University of Prishtina, Faculty of Arts. He studied at the Faculty of Arts in Prishtina and Rijksakademie in Amsterdam. In 2003 he received two prestigious awards in Pristina: the Muslim Mulliqi Prize and the Artists of Tomorrow Award. In 2008 he received the Buning Brongers Award in Amsterdam. He has been an artist-in-residence at numerous places, including the International Studio and Curatorial Program New York, Kultur Kontakt Austria. In addition to private collections, his work is also part of the collection of Ludwig Museum – Museum of Contemporary Art, Budapest. Ferri's work has been shown extensively at international (solo and group) exhibitions in museums and galleries, festivals and biennials, including Istanbul Biennial, Taipei Biennial, Cetinje Biennale, Kunsthalle Fridericianum; De Appel Amsterdam; The National Gallery of Kosovo, Ljubljana Biennial of Graphic Art, Art Rotterdam, The Centre for Historical Re-enactments, Johannesburg, South Africa, The Horse Hospital, London, De Hallen Haarlem, KW Institute for Contemporary Art Berlin…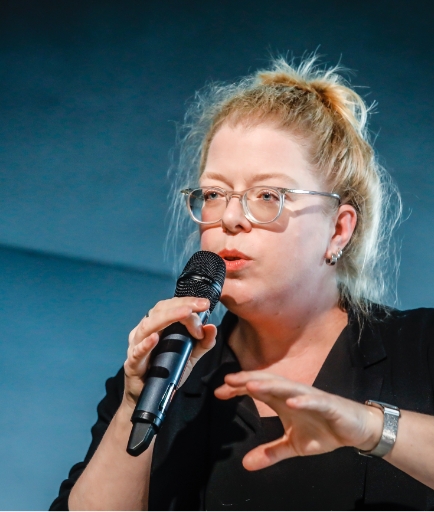 Photo by: Rupert Oberhaeuser, Kulturkonferenz Ruhr 2019
INKE ARNS
Curator
Inke Arns, PhD, director of HMKV Hartware MedienKunstVerein in Dortmund, Germany (www.hmkv.de). She has worked internationally as an independent curator and theorist specializing in media art, net cultures, and Eastern Europe since 1993.
After living in Paris (1982-1986) she studied Russian literature, Eastern European studies, political science, and art history in Berlin and Amsterdam (1988–1996) and in 2004 received her PhD from the Humboldt University in Berlin. She has curated many exhibitions – at the bauhaus dessau, MG+MSUM Ljubljana, Gallery EXIT Pejë, KW Berlin, Museum of Contemporary Art Belgrade, CCA Glasgow, CCA Ujazdowski Castle Warsaw, HMKV Dortmund, La Panacée Montpellier, HKW Berlin, Muzeum Sztuki Lodz, La Gaîté Lyrique Paris, MMOMA Moscow, BOZAR Brussels, NCCA Yekaterinburg, exportdrvo Rijeka, a.o. She is the author of many articles on contemporary art, media art and net culture, and has edited numerous exhibition catalogues and books. In 2021-2022 Visiting Professor at the Münster Art Academy. 2022 Curator of the Pavilion of the Republic of Kosovo (artist: Jakup Ferri), 59th International Art Exhibition, La Biennale di Venezia.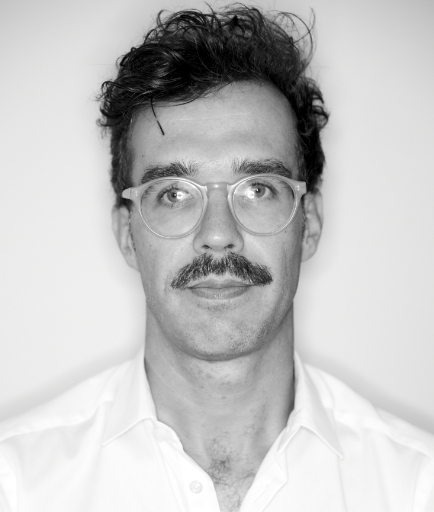 Photo by: Thomas Gothier
PHILIPP NITSCHE
Architect
Philipp Nitsche founded his own architecture office Studio Nitsche in 2014. Since then, he has largely worked on the design and construction of high-end apartment buildings as well as many renovation projects. He designed and constructed a villa on Lake Como, Italy, as well as various penthouses in Munich, Germany.
Furthermore, he also was the producer and architect for the Pavilion of the Republic of Kosovo at the 56th La Biennale di Venezia, with the artist Flaka Haliti. Since then he has been involved as an architect and producer in different art projects, exhibition displays and art installations in public space. Recently, he has collaborated with the artist Jonas von Ostrowski on the building of 'the house with clear shapes and a complex entrance' which is considered to be first inhabitable sculpture at the 'Los Angeles' art project in Günsterode, Germany.
He received his master's degree in urbanism at the Technical University of Munich. During his studies, he focused on urban planning issues in so called 'cities in conflict' like Mitrovica in Kosovo, for example, where people with diverse cultural backgrounds live in close quarters.
Nitsche studied architecture in Dessau, Germany and Chicago, Illinois. He also gathered practical experience at Wheeler Kearns Architects in the US.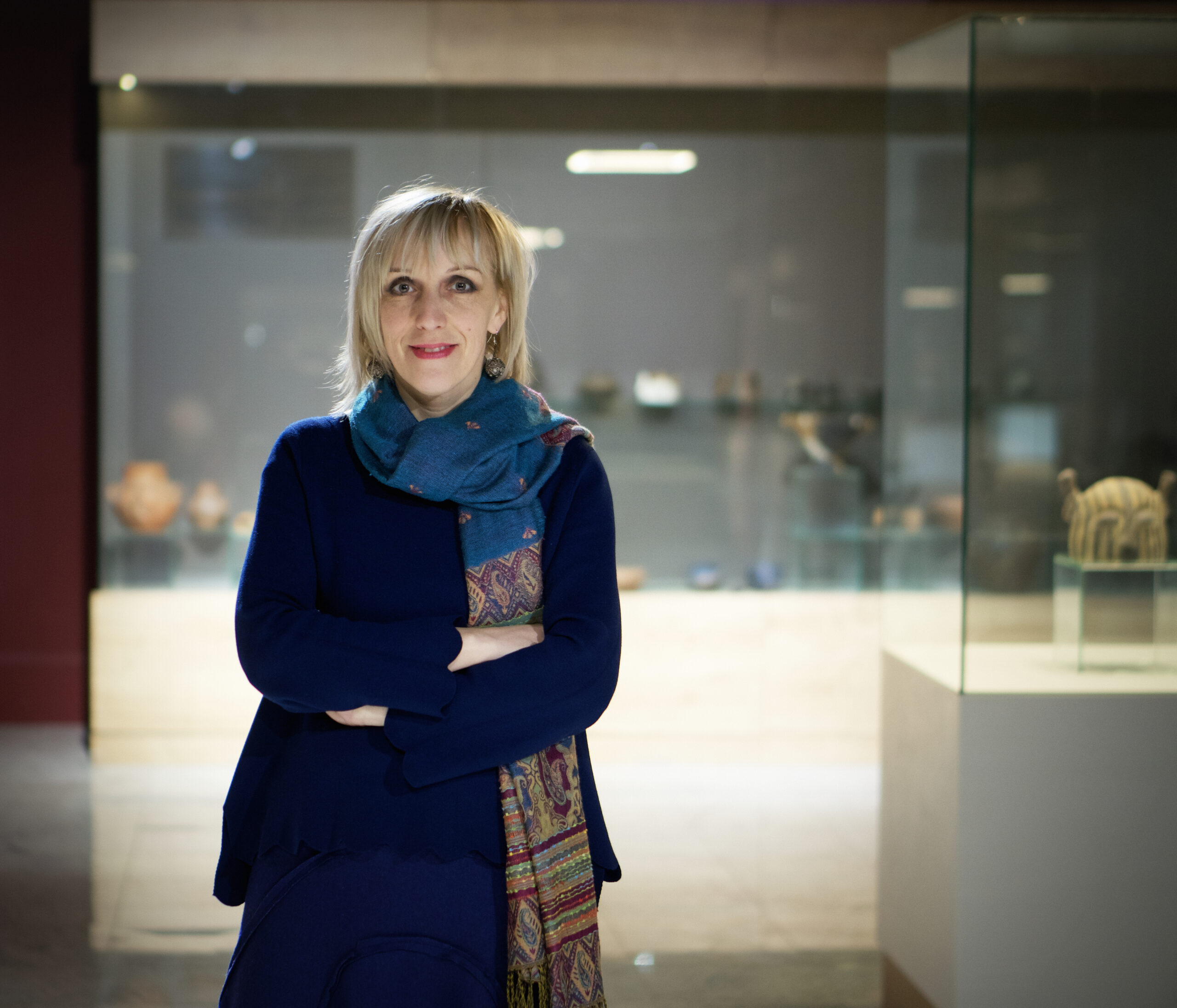 Photo by: Engjëll Berisha, The National Museum of Kosovo 2022
ALISA GOJANI BERISHA
Commisioner
Alisa Gojani Berisha (Born in Prishtina, Kosovo 1979, lives and works in Prishtina) is a curator at the National Museum of Kosovo since 2006-present, Acting National Museum Director 2019. Studied at the University of Prishtina, Faculty of Fine Arts. Part of study visits abroad with the main focus on Museum Management IVLP, USA,  Moving Museums UCL, UK, etc, and presented workshops related to exhibitions and public inclusion, adviser and consultant in BMN for access and inclusion. During her career she has been involved not just in participating but also managing international conferences and programs inside and outside the museum as well in the creation of the  exhibitions and interactive educational programs with children; students and people with disabilities including a new sensation of Tactile Assess for visually impaired people, activities that have increased capacity of presentation at the National Museum and new methods have involved a wider audience in the Museum. Her main contribution is in the promotion and interpretation of the culture and heritage with a  new contemporary approach.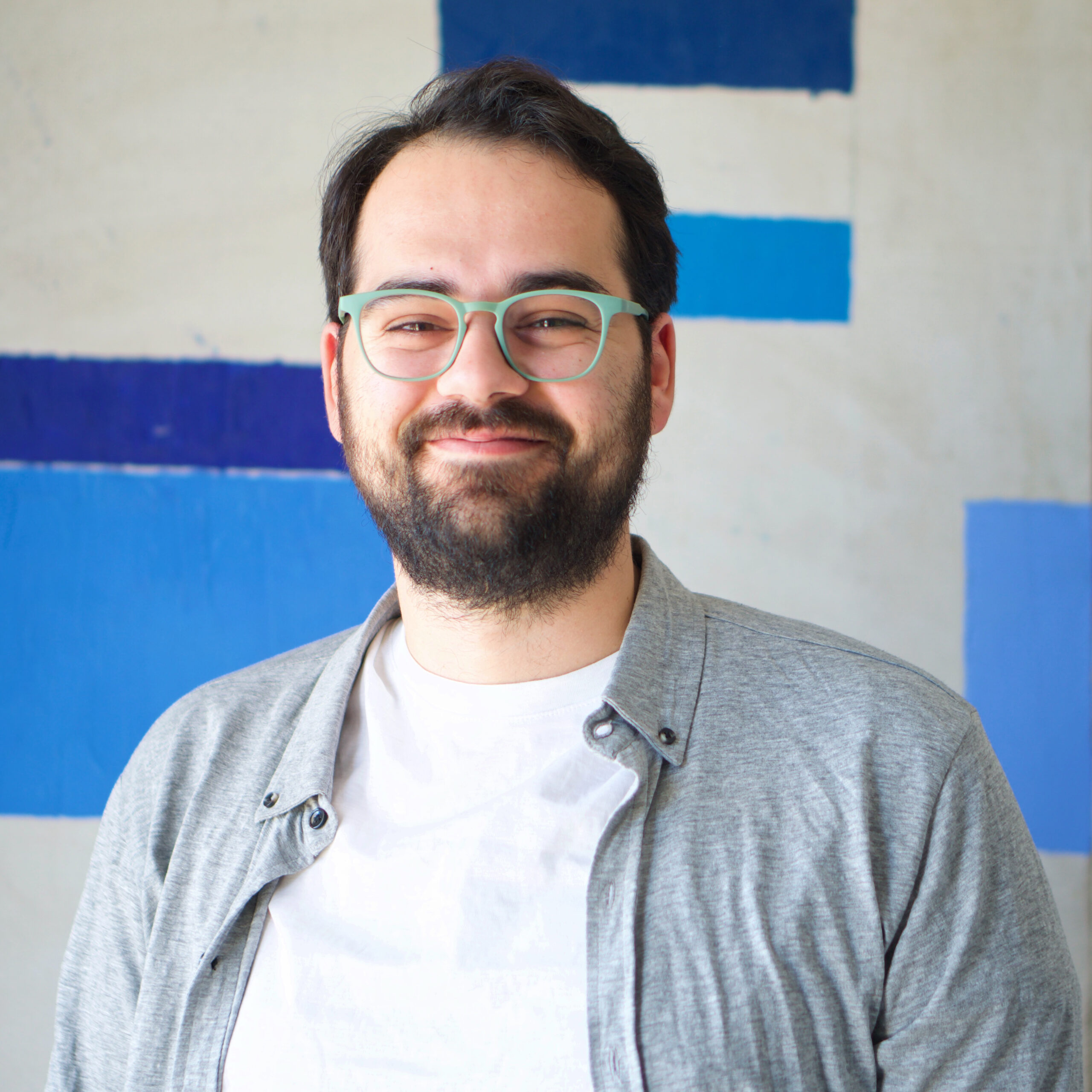 Photo by: Jetë Dobranja
ENGJËLL BERISHA
Coordinator & PR
Engjëll Berisha (born in London 1993, lives and works in Prishtina) is a diverse cultural professional. His 10 years of experience span over journalism, art producing, and curating. The past four years he has been working as a general coordinator for The National Gallery of Kosovo, as well as assistant commissioner and coordinator for the Pavilion of the Republic of Kosovo at the 58th Venice Biennale, in 2019 for Alban Muja's project "Family Album". "The Great Smog of 2021" was the first show he curated at The National Gallery of Kosovo.